Ship groundings and ship collisions require fast analysis methods to minimize the risks to crew safety and environmental pollution caused by damage to ship structures. Thus, it is of paramount importance that the residual structural strength of a damaged hull girder section is reliably determined to deduce maximum tolerable loads resulting from wind and waves and the ship's damaged loading condition.
Taylor Marine Hamburg recently collaborated with pre-master's student Alessandro in the development of a software tool to calculate the residual strength of a damaged hull girder. Figure 1 below demonstrates the favorable correlation of vertical bending moments calculated using the software tool and Bureau Veritas' MARS code.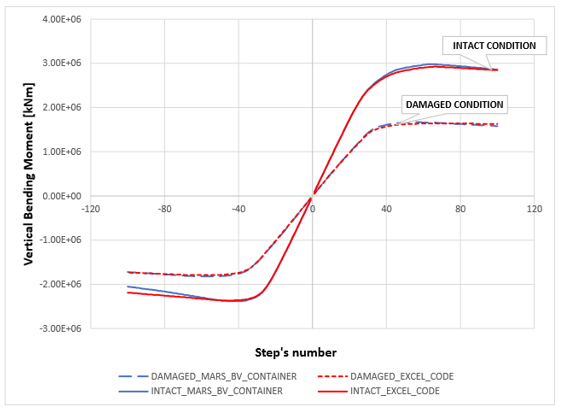 Figure 1. Favorable correlation of vertical bending moments
Based on this work, Alessandro's Master's thesis addresses the remaining steps to safely tow the damaged ship across the ocean to a repair yard. This includes assessment of the ship's damage stability and calculation of maximum tolerable wave-induced loads during towage.
DNV GL recently moved their Emergency Response Service (ERS) from Hamburg to the head office in Hoevik. Alessandro's work will further improve Taylor Marine's capability to provide ERS in Hamburg, Liverpool and worldwide.